I have been very fortunate to have had great fiddle instructors through the last five years. I began playing fiddle at age 8 and took my early lessons from performer and music teacher Beth Bartley. She is a member of the Niagara band Vox Violin. Beth helped me with proper technique and posture, and I had fun learning my first tunes with her. Over the three years I was with Beth, she taught me a ton of tunes as well as the fun to be had playing fiddle. I grew a lot with my music under Beth's direction and I credit her with my earliest appetite for performing trickier fiddle pieces.
The next teacher I had was an amazing musician from Kitchener, Ontario by the name of Karen Reed. Karen is recognized as one of Canada's best fiddlers, having won many titles in her life. She taught me to articulate and put the "drive" behind my tunes. She helped me with competition tunes and to take my music to a new level. With the help of Karen's instruction, I managed to place 4th in the Ontario Open 12-and-under fiddle category in Bobcaygeon in 2012.
When my family moved to Almonte almost two years ago, I started taking lessons from yet another great musician and recognized Canadian fiddle champion, Cindy Thompson. Cindy is a very entertaining performer. Cindy has helped me build up my repertoire of Cape Breton and French Canadian tunes. She also taught me the importance of showmanship and being enthusiastic in front of an audience. I am very happy to have taken lessons from Cindy, thankful for her mentoring, friendship and the many interesting discussions we had about the importance of music.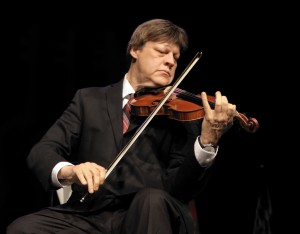 Now I am very excited to be taking lessons from Denis Lanctot. Denis is an amazing violinist and pianist. Just this year, the Canadian Fiddle Grand Masters recognized Denis's talents awarding him the Fiddling Lifetime Achievement Award. My first lesson with him was on Friday and Denis started to teach me ricochet bowing and we are perfecting the challenging tune The Banks Hornpipe. I am looking forward to learning from Denis and discovering many new adventures within fiddle music.