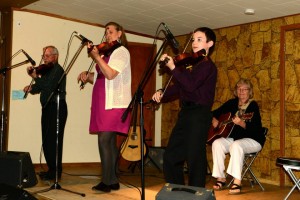 Some of my favourite Niagara memories are playing with "Alexander's Old Time Band", an old time fiddle band consisting of me, Cassandra Swan, Mike Mattie, guitarist Natalie Picoula and piano accompanist Michel Mattie (not in photo).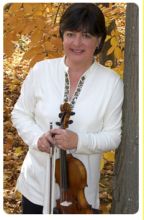 I was privileged to have the great Karen Reed as one of my fiddle instructors. Every second week I'd travel to Kitchener for my lessons.
At the Niagara-on-the-Lake Strawberry Festival and the St. Catharines Car Show in summer 2012
Competing at the Tavistock Fiddle and Step-dance Contest in 2012
One highlight of each summer is attending the Leahy Music Camp where I learn and can play with the best Canadian fiddlers – like Natalie MacMaster!
Fiddling everywhere!! – at a campsite in Tobermory and fun times with my family through Cape Breton 
A highlight of my 2012 summer was meeting and getting some fiddling tips from Canadian fiddle champion Scott Woods
I ended the summers of 2012 and 2011 having fun at the Marshville Heritage Fair –  where the Niagara Olde-Tyme Fiddlers played three great concerts to crowds that total in the 100's.

I really enjoy playing with my friends at the Niagara Olde-Tyme Fiddle Club. We get together the first Wednesday of every month – and a smaller group of musicians meet every week, for a Tuesday night jam.